I came home a couple of days ago and look what I found laying by my door.
Hm, what could it be? Do you think it is something I need? I don't know but let's open it and find out.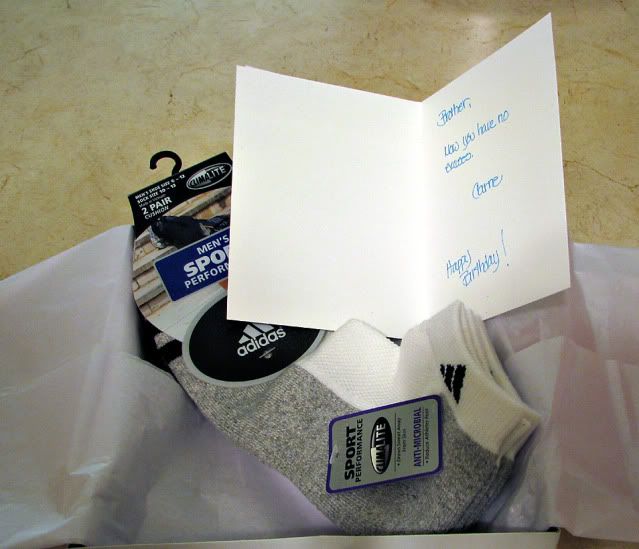 Well I'll be socks. How do you like that? Funny I didn't think I needed any socks yet, all my white socks are still in pretty good shape. They don't have any holes in them and still look pretty new. I do see a problem with these socks however, they are missing the top half. Where is the top half of the sock? You know the part that keeps the lower half of my calf from getting sunburn. If I switch socks now I will end up with unsightly tan lines and I'm not sure any of us can live with that.
Let's see who they are from.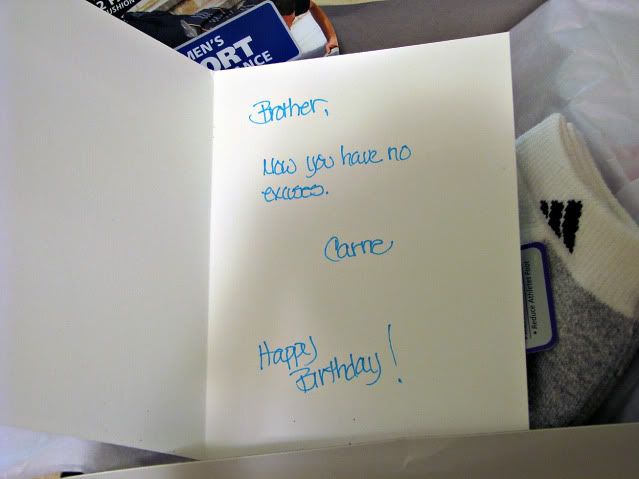 Hm, I wonder is she trying to send me a message?