I thought it was kind of funny Shae would post about some of her college friends on the same weekend I had a reunion of sorts with my old college buddies. In my case I wouldn't drive 5 miles to my 30th high school class reunion but I will drive 9 hours to meet up with my old college buddies. And I can say it was worth every minute on the road.
This is the picture of all the boys who showed up.
There is a Kozmo in there, a Dino, a Stashu, a Fond Du Lac, a Elliot Nutz, a Pelaker, a Harvey Wallbanger and of course yours truly. Missing from the picture is Sachmo, DaMart, Gus, Dano, and Dollar Bay Jim, 13 of us in all. We all got along but if you ask one of the wives she would say "If this is how you guys treat your friends I would hate to see what you guys would do to your enemies."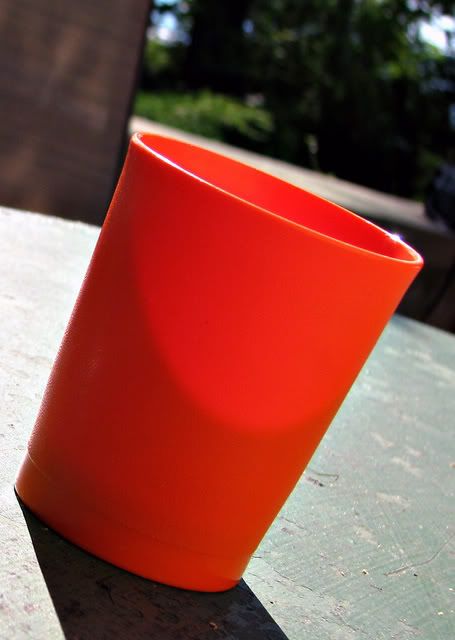 This is the cup that holds our group together. This cup has a 30 year history to it. If this cup could talk you wouldn't believe the stories it could tell. The last time I saw this cup was at Dino's bachelor party. The last time this cup was used was at Dino's bachelor party. It has been safely stashed away in Koz's underwear drawer for the last 25 or so years. It was brought back to us this weekend. Oh, you want to know what it was used for don't you? Well take a look.
Dino was a bad boy and when you are bad you must drink from the cup (now we know where Sarah gets it from). This cup has magical powers, when you drink from it it will make you act like a college dorm rat.
Oh we had a great weekend. This much fun should be illegal and probably was but all things come to an end and promises were made to do it again in the next couple of years. Let's hope so.